concrete furniture and art
Edgy Studios Concrete Artistry
We cater to our client's unique vision for your home or business through our continuous training, understanding of concrete mix designs, and staying current with industry standards.
We bring custom concrete art to you using a unique process for the most beautiful results. Our concrete designs can suit any esthetic, including contemporary, modern, rustic or industrial. We custom design every piece with our clients to fit the space and desired outcome.
Our approach is focused on creating a timeless concrete design that allows your concrete countertop or other concrete art to age gracefully as any other natural material would.
We serve Fort Wayne, Indiana, and the surrounding area. Contact us to learn more about what we do.
Concrete design artistry in Fort Wayne, Indiana and surrounding areas. Take a look through the gallery of residential and commercial services to see what we can do for you.
To get an idea for what we can create for you, look through our portfolio of latest projects. To begin your project, contact us!
I'm the visionary behind Edgy Studios, my passion project. I am a builder, a creative, a purveyor of concrete elements, and I am a life-long student always striving to push my craft further. I have been fortunate enough to work with a master craftsman and innovator in this field, collaborating on projects dreamed up by adventurous clients. I've helped push the boundaries of what people think is possible with concrete.
Edgy Studios has been the accumulated effort of over 8 years of learning to trust my hands, building and working in construction, experimenting with and learning about concrete, gaining wisdom through risky concrete projects, and volunteering time to learn from the best. The high-speed pace of my mentorship allowed me to experience success with my process, and see what great service was like. I learned to love the process and discovered the best experience for the client that results in referrals and repeat clients!
I invite you to explore my website and discover ways that we have transcended thought into matter.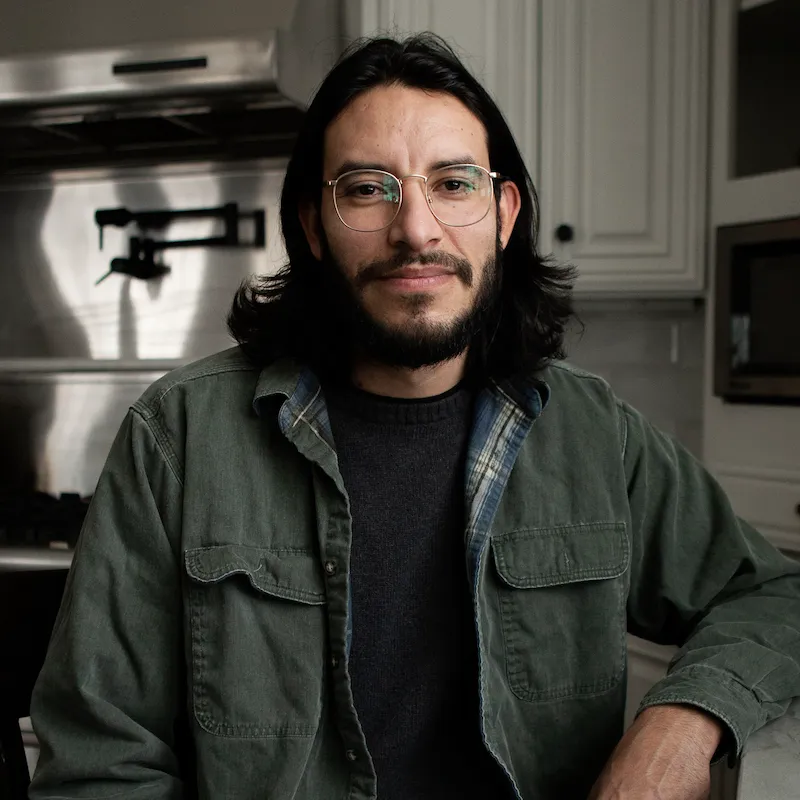 Edgar Martinez
Owner / Artisan
The process to creating and installing your completely custom concrete piece is simple and straightforward. To learn more about how to get started and a timeline for your project, please contact us.